Concrete Blocks & Bricks
High Quality Building Concrete Blocks & Bricks
Turley Bros have been manufacturing and distributing quality concrete blocks and bricks for over 50 years.
Our products are produced from a carefully controlled mixture of quality aggregates and cement to bring you a premier block, designed to the highest standards of dimensional accuracy.
When tested, Turley Blocks were found to have a very low absorption rate. The Drying Shrinkage affects the amount of shrinkage which takes place in panels of masonry. Values for Turley Blocks are typically less than 0.04%.
High Capacity Block & Bricks Manufacturing Facility
Our concrete manufacturing facility, located in Newry, Co Down, is capable of outputting 40,000 blocks, in a variety of sizes and density, per day.
Concrete Block & Brick Sizes
Concrete blocks and bricks are available in a variety of sizes and density as detailed below. .
Concrete Blocks
440mm x 213mm x 96mm – 4″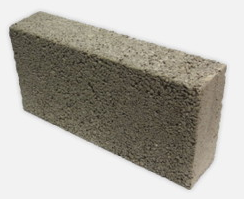 440mm x 213mm x 138mm – 6″
440mm x 300mm x 98mm – 12″
350mm x 300mm x 98mm – short 12″
Soap Bars
440mm x 98mm x 98mm – 4″x4″
440mm x 138mm x 96mm – 6″x4″
Bricks
213mm x 65mm x 100mm
Block & Brick Deliveries
All block and brick products are available ex-works.  We also provide nationwide delivery (based upon quantity).