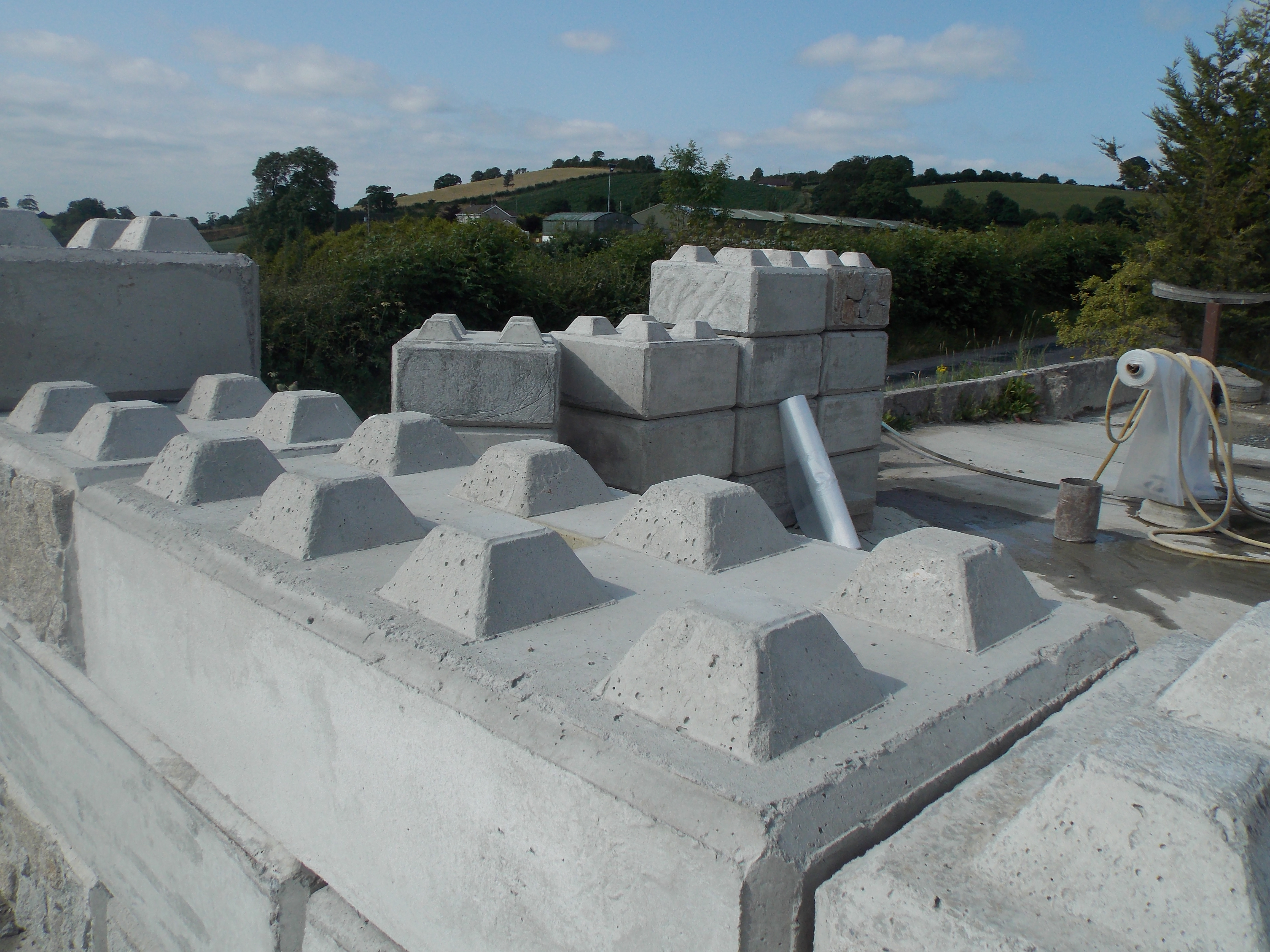 MegaBlocks
Modular Interlocking Concrete Blocks
We manufacture and install precast concrete interlocking MegaBlocks. They are produced from a carefully controlled mixture of quality aggregates and cement to bring you a premier block, designed to the highest standards of dimensional accuracy. They are used in areas where companies need temporary walls. In many cases where there is new builds, construction companies will use the mega blocks to secure the site. Once the site has been finished the blocks can be taken away and used on their next project.
For more information on our mega blocks please contact today.
Get a quick and easy quote for Mega Blocks
Available in plain concrete and stone faced finishes.
Get Quote
MegaBlocks are strong, attractive, interlocking solid concrete blocks and are ideal for a wide range of residential and commercial building projects.
Quality Aggregate and Cement
Attractive and Cost-effective
Ideal For:
Gardening Projects
Counter Weights
Security Compounds
Partition Walls
Aggregate Storage Bays
Flood Control
Traffic Calming/ Blocking
Agricultural Use
MegaBlocks are available ex-works or nationwide delivery and are hiab crane offloaded.
A full installation service is available from Turley Bros.
Options:
Saddle Back and Flat Top coping
Lifting Loops
Lifting Sockets
Precast Ducting